Buren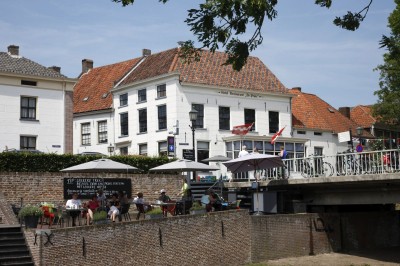 Buren
This fortified town with de 'Waag', the old towngate, the mill and medieval townwalls has an authentic and romantic atmosphere and a royal history. 11km of a distance to Vrijetijdspark de Rotonde, so just go by bike or even take a walk to Buren. This is also a great place to start your hike or tour by bike. Visit the museum of Royal Marechaussee, the autentic shoppingstreets and the artgalleries.
Tiel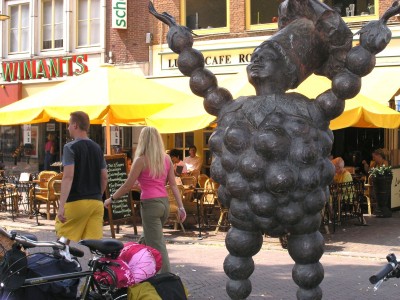 Tiel
Tiel is one of the oldest cities in the Netherlands. You can take a walk through the beautiful city area with some impressive buildings like the 'Groote Sociëteit', the 'Waterpoort', the 'Kantongerecht', the 'Waterpomp' and the 'Ambtsmanhuis'. But also if you want to shop, Tiel is the place to be. The great amount of terraces you will definitely experience its hospitality. Tiel has a lot to offer when it comes to festivals, like the anual Appelpop and the Fruitcorso. You also must see Flipje, the mascotte of the city.
Gorinchem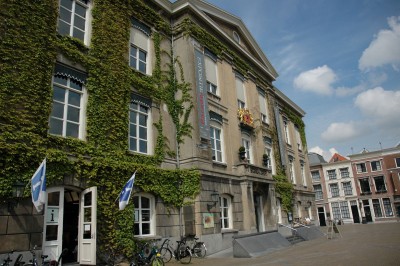 Gorinchem
Visit 3 provinces at one day? Experience 600 years of history and sail across 2 rivers around the Hollandse Waterlinie? That's all possible in Gorinchem, at a distance of 30 km from Vrijetijdspark de Rotonde. When you wander through the streets of Gorinchem, you will feel the surrounding of the merchants, the (fish)markets and the shipping industry. Nobody will get bored with a visit to this city due to the nice pubs, terraces and shops.
Culemborg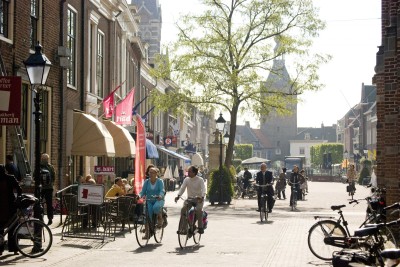 Culemborg
At a distance of 15 km from Vrijetijdspark de Rotonde, a lot of guests go by bike to Culemborg. Culemborg is a fascinating city with a historic citycentre. At the market, between the lovely cityhall and the 'Binnenpoort', you will find a lot of terraces. But also its location close to the Lek makes it perfectly to take a walk. You can also explore the Hollandse Waterlinie when you love to go by bike.
Leerdam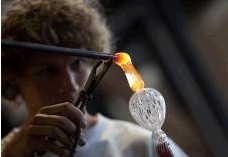 Leerdam
With a distance of 10 km from Vrijetijdspark de Rotonde, a lot of guests go by bike to Leerdam, along the Linge. Leerdam is especially known by its Glasmuseum. In the lovely citycentre you will find the 'Hofje van Mevrouw van Aerden', at the location of the former castle of Leerdam. This courtyard contains a beautiful garden which produces several regional products. In Leerdam you can get on a boat to explore the Linge.
Do you want to book for a period longer than 3 weeks? Contact in that case the camping itself directly by phone or email.