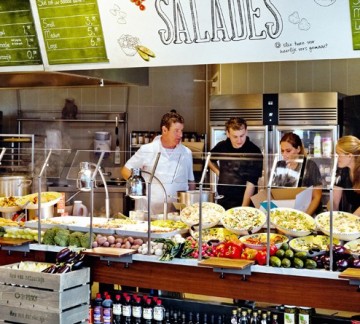 Since march 2013 the restaurant next to Camping De Rotonde is turned into a La Place restaurant. Feel free to have some breakfast, go for a lunch or go dining due to the famous concepts of La Place.
The restaurant is open daily from 8 A.M. till 9 P.M.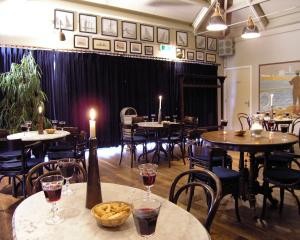 For a nice drink or just having fun, come over here to play darts and billiarts. This bar is also the place to be when there are feasts and theme-days.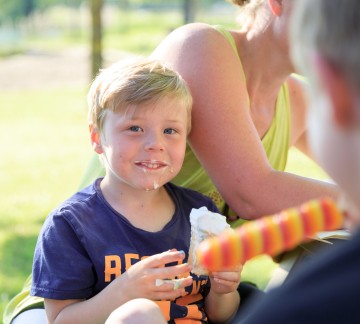 At snackcorner De Kombuis you will get the best snacks and ice cream. Next to De Kombuis is De Zeester, where there's the possibility to enjoy your meal or go dining when you don't feel like cooking.