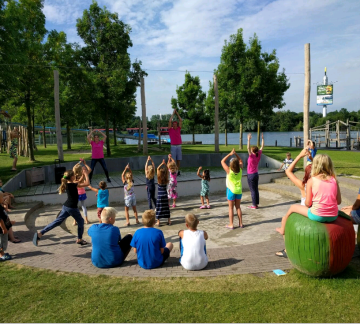 During the schoolholidays the WAU animationteam is there for you! Their animationprogram contains a mix of making crafts, playing funny games, doing sportive activities and playing drama. You will find the program every week at the reception desk. Everyone is welcome to join!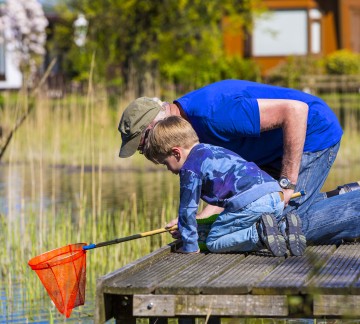 This campsite is the place to be if you like to go fishing. Young or not that young anymore, our ponds are fun for every age. Take your fishing rod with you and enjoy your relaxing time. If you want to fish at night, you can ask for a free card a the reception desk that allows you to fish during night.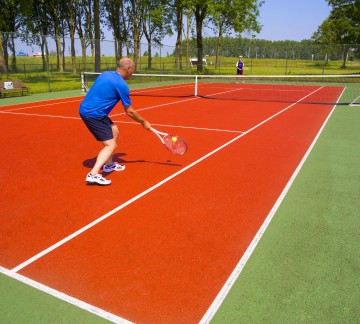 Feel like playing tennis? The two all-weather tenniscourts at Vrijetijdspark de Rotonde are nearby. You can hire a court per hour for €9,50 per hour from Monday till Sunday.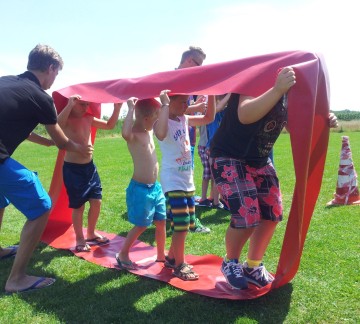 Next to the Koopvaardij Eiland there's a sportsfield to play soccer. On a regular base, several activities take place at this field. When you want to do some sports on your own, go ahead. This field is for everyone available.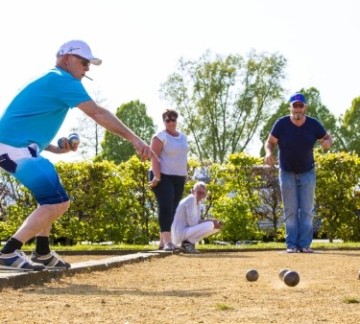 Since 2013 there's the possibility to play jeu-de-boules at Camping De Rotonde. You can play this game for free and when you don't have a jeu-de-boules-kit of your own, you can borrow one at the reception desk.